Thank you for registering! We sent you a confirmation email; please click the validation link to confirm your subscription.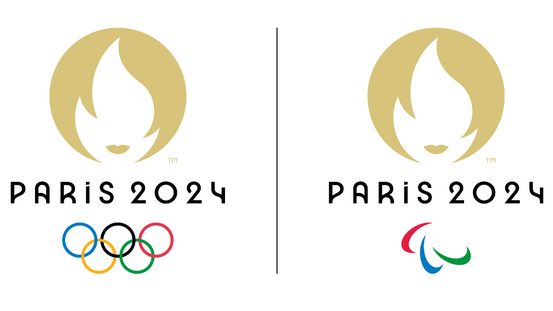 Marie Barsacq, Executive Director of Impact and Legacy, on Paralympic Games
-Paris 2024 has made the inclusion of people with disabilities one of its top priorities, obviously in part because we're organising the Paralympic Games, but primarily because the Games offer a unique opportunity for change to help disabled people get more involved in sport and daily exercise as well as shift the way society views disability. The first step we took was to adopt a single emblem; Paris 2024 uses the same logo for the Olympic Games and the Paralympic Games, we have one face, that of Marianne and the flame, which so closely represents both the Olympic and Paralympic Games. Behind this single emblem lies a strong message of completely equal treatment of the Olympic and Paralympic Games.
In another example of our ambition to afford the same treatment to the Olympic and Paralympic Games, we decided to form a unified Team France. There is only one Team France. The Olympic athletes and Paralympic athletes form two sides of the same coin. We will be inaugurating this unified Team France at the Tokyo Games, and obviously we continue along this journey over the coming years. A major focus of our strategy involves changing the way society views disability and it is really important we make progress here. The most symbolic initiative we've launched to date is the Olympic and Paralympic Week, which is an annual week-long celebration organised in February to involve children in projects revolving around the Olympic and Paralympic Games. Every year, two thirds of the projects developed by teachers focus on changing views around disability, which is important because we're going to be opening the minds of an entire generation to what disability really means and that will bring about a real shift. This initiative led to another really interesting project to train PE teachers in parasports. That means school PE lessons for children aged 12-16 will be run by teachers trained to teach parasports. This will have a direct impact on the Olympic and Paralympic Week, which in turn changes the way people think about disability. The teachers are ready. They have understood children are ready to take a different view, we just need to open the door for them. We believe it is really important to put this matter front and centre to bring about a genuine shift in mentality. We're starting with children and we'll move on to adults at a later stage.
Involving disabled people in sport and exercise represents an incredible vector for inclusion. The first thing we did was to set up parasport groups in mainstream clubs to make them accessible to disabled people. The idea is that all members, whether able‑bodied or disabled, get to know one another, bond and form friendships to bring communities together and truly change the way people think about disability, thereby ensuring society draws considerable benefit from the initiative. In practical terms, this involved training coaches to run sessions in parasports and training people in clubs to integrate disabled people because sometimes some able-bodied people don't feel they know enough about disability to feel comfortable around disabled people. Once a club has undergone both training courses, we can say it's accessible to disabled members. The initiative has already been rolled out in Paris, and we intend to extend it to the Seine-Saint-Denis area, before reaching the entire country.
Our endowment fund also offers another tool to encourage more disabled people to take up sport. Indeed, we support and finance many projects in this area to open sport up to disabled people who have never been involved in it before. The third priority involves schools, awarding the Génération 2024 label to establishments that integrate children living with disabilities into school. This label enables school children to enjoy more sport at school, which is essential because playing sport at school can encourage children to join sports clubs. So it opens the door for disabled children to get into sports they may not have otherwise tried and mix with people they may not have otherwise met.