Thank you for registering! We sent you a confirmation email; please click the validation link to confirm your subscription.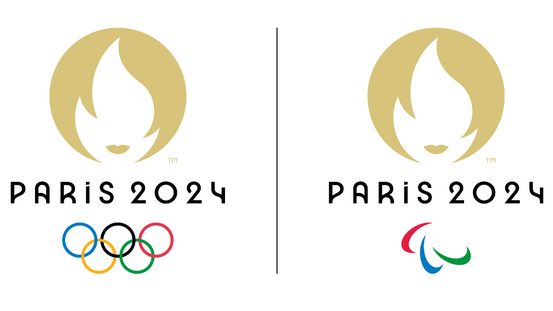 Marie Barsacq, Directrice Impact et Héritage, à propos de l'héritage social
-The Paris 2024 project is all about connecting with people and leaving a lasting legacy for the population. This is important as we're bringing relatively little innovation in comparison with previous editions of the Games. We won't be building many new structures, just the Aquatics Centre, which after the event will be split into several pools that will be spread throughout Seine-Saint-Denis to benefit all residents in the area. Our concept is all about having the time and resources to build an intangible legacy, a legacy that lives on through the people, a legacy that involves more education, more sport in French people's day-to-day lives, more inclusion and more community. This is what we're looking to achieve with our legacy and sustainability strategy. The legacy left by the Games is anything but an afterthought, as it forms one of the three pillars of the Paris 2024 project. There's the celebration of actually organising the Games as an event, getting people all throughout the country involved and the legacy we leave behind.
We made a promise to our social partners to host an event that is both economically and socially responsible by signing a social charter with a group of major French trade unions, employer organisations and Pr Muhammad Yunus in which we pledge to organise the Games in a way that is inclusive, united and responsible. This means that the Games must open opportunities for everyone, in particular those who are often left out of major events – jobseekers, people working for micro enterprises and SMEs, and people working in the social and solidarity economy. We're going to be working with organisations that offer solutions and we will help businesses from these often‑forgotten groups in bidding for contracts, both alone or as part of a consortium, so they can bring their services to our attention. So we've put a lot of work into sourcing from these companies – micro enterprises, SMEs, and companies in the social and solidarity economy – by setting up the #entreprises2024 and SSE 2024 platforms. As a result, we've got a lot of these companies working together, getting ready to bid for our contracts, and we've set ourselves a target to give them the financial information well in advance so they can prepare, get together and tweak their proposals.
The first, perhaps most symbolic action we've taken was to set up a Paris 2024 endowment fund, with its own separate budget, which will enable Paris 2024 to co‑finance organisations that drive social innovation through sport. This is important because the mark we really want to leave on our country is to demonstrate that sport is useful for society by combating sedentary lifestyles and encouraging people to live better, useful for education by boosting inclusion of children with disabilities and vulnerable people in general, and useful for our country by fostering community spirit. That's why the endowment fund is so symbolic, as it will help people who are already doing great work but who, with a helping hand from Paris 2024, will be able to do so much more. We're going to help them scale up, and roll out their ideas across a much wider scope.
Paris 2024 really strives to expand involvement in sport and exercise in France. It will be the first part of our legacy, the area in which we will be able to have a huge impact because people in France live lifestyles that are still far too sedentary. The situation is serious and the figures are very concerning, both among children and adults. Indeed, 80% of children don't follow WHO recommendations. And children who aren't physically active will grow into adults who live sedentary lifestyles who will suffer from chronic illnesses. So, we felt the Games offered a unique opportunity to give people in France a wakeup call and get them back into sport. We said to ourselves that now is the time to act, we all need to put a bit of sport in our lives. So the first thing we did was to get schools involved, because children are our priority, getting them into good habits is what really matters. We developed an initiative where we sought to introduce a 30-minute period of exercise in state primary schools, reaching children between the ages of 6 and 11. This means that during the school day, the children get out into the playground to jump, run, dance and just generally get moving! They do this every day, so they're at least going some way to meeting the one hour of physical activity a day the WHO recommends for their age group. It's hugely effective, and has already been adopted by 1,000 schools throughout the country. The French national education system has committed to rolling the initiative out on a wide scale, and we are working in close collaboration with the State to encourage all teachers to introduce this 30‑minute period of physical activity into children's daily routines.
Organising the Games in France gives us the opportunity to reposition the role of sport in society. Sport is an essential vector, a tool to maintain good health, boost social cohesion and celebrate moral values. When you look at it, the values championed by sport closely reflect the values of the French Republic. Sport encourages people to play their part in the community, build relationships with others and volunteer. It also boosts inclusion. We know that, for disabled people, sport is a fantastic way to meet people and live a healthy, happy life. It's also a powerful tool to socially integrate vulnerable people, in particular refugees, who are able to thrive in their new community through sport. For all these reasons, we strongly believe it is time to better value the role of sport. We realised we had a fantastic opportunity to do so in three years' time, when the Games come to Paris, to really encourage, support and finance the people involved in community sport. That's the approach we take to our strategy and everything we do. Obviously, we aren't alone in what we do, but we're aiming to shine a spotlight on all the positives sport can bring to society and encourage the public and private sector to view it with the value it deserves, so that in the future it will be better funded and our country will be able to reap the full benefits of a physically active society. This is really very important, as sport isn't always given the respect it deserves, but with sport, the whole really is greater than the sum of its parts.
We need to identify everything that is being done around the country, ensure all these initiatives are brought to our attention so we can assess them and subsequently measure their impact.  We won't be alone in these efforts, obviously, we'll be working with the IOC, which has extensive expertise in this area, as well as the OECD and UNESCO, which are also looking into the matter as both organisations strongly believe that sport isn't valued highly enough and that its contribution to the Sustainable Development Goals isn't sufficiently understood, identified and measured. That's why we're currently developing a tool to record all these actions and reflect the tangible social impact of sport, which will really help us to appeal to public and private finance to focus more on developing sport in the future, so it may play an even greater role in our society.