Thank you for registering! We sent you a confirmation email; please click the validation link to confirm your subscription.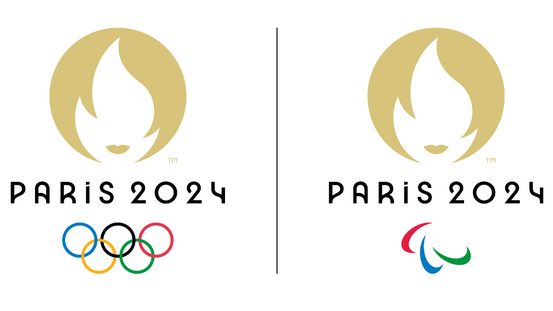 Damien Seguin, Skipper Paralympique, à propos de l'inclusion des personnes en situation de handicap par le sport
-France will host its first-ever Summer Paralympic Games in 2024. It's an immense source of pride considering the Paralympic Games are the ultimate goal for athletes with disabilities, providing an opportunity to showcase our skills to the entire world and show slightly different images of sport. For the first time, the same logo will be used for the Olympic and Paralympic Games and there will be a unified Team France, symbolising the importance of integration.
Inclusion is crucial in sport, particularly in the Paralympic world. Generally speaking, Paralympic athletes want to be able to show they can take part in the same sports even though they are different and don't have the same physical attributes. Inclusion is part and parcel of Paralympic sport as athletes come from different countries and have different disabilities. I remember my first time in the Paralympic Village in Athens back in 2004. I didn't really know what to expect because I was still learning about the world of disability. What struck me was that they were athletes first and foremost who just happened to have disabilities. It made a lasting impression on me. Physical performance depends on more than just physical ability.
The idea is to increase the reach of sport in people's daily lives in France and bring the Paris 2024 Games to life across the country. A series of events are on the agenda – including a 30-minute period of exercise at school, the annual Olympic and Paralympic Day, as well as the torch relay across the country – to help people make the Games their own and join in the celebration.
Back a few weeks ago, we went to Auray, where I live, with Tony to test out the 30 minutes of exercise. We really noticed the benefits of getting young people out of the classroom to play Olympic and Paralympic sports in an organised setting and learn to adapt to different situations. Anyway, it's a different approach to sport. That being said, it's a national concern because, naturally enough, it involves people's well-being and overall health.
I was fortunate enough to experience four Paralympic Games as an athlete and Paris 2024 will be another milestone. I've seen public perception of the Paralympic Games change and media coverage increase over time. Things are definitely changing – we can always hope that they'll change even faster, but I think Paris 2024 is going to be quite an extraordinary event for athletes and spectators alike as it aims to unite people. For instance, there's only one Team France and there's a single logo with the Olympic rings to one side and the Paralympic agitos to the other. The idea is definitely to show that even though Paralympic athletes take part in the same sports in different ways, they share the same passion for success, sport and social cohesion.