Thank you for registering! We sent you a confirmation email; please click the validation link to confirm your subscription.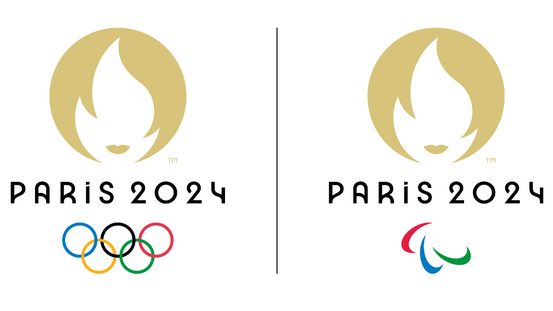 Aurélie Merle, Executive Director of Sport Competitions and Jean-Philippe Gatien, Executive Director of Sport, on event programme
-Paris 2024 decided to add four new sports to the Olympic programme: breaking, skateboarding, sport climbing and surfing. There will be 12 events across these four sports and, when we looked at the overall picture and saw they accounted for only 3% of the events at the Paris 2024 Games, we wanted to use them to make a real difference.
-We were keen on sports that speak to young people, follow a different rule book in terms of participation and consumption, and appeal to people who tend to consume sports content on social media. So we picked sports that were that little bit different and would bring something new to the table.
-The interesting thing about these sports is that they really speak to young people, they're outdoor sports that move away from the traditional stadium setting, and they have a very strong culture identity. We felt they were the epitome of modern sports, which corresponded with the message we wanted to send out regarding Paris 2024.
-After making a successful debut at the Youth Olympic Games in Buenos Aires, breaking will feature on the Paris 2024 Olympic programme. The sport originated in France, where there is a strong breakdancing culture. It's a spectacular urban sport that unites people all over the world. It also enables us to create a clear link between sport and culture, which will play a very important role in Paris 2024's project. Breaking ticks a number of boxes in that respect.
-Another interesting thing about breaking is that it's a sport that can take place anywhere. Participants don't need to be indoors or in a specific place and don't need to spend any money. So shining a spotlight on this particular sport in 2024 is important for us in terms of promoting heritage, sports participation and development, as well as encouraging children to take up sport.
The Paris 2024 Olympic programme of events has been finalised and was approved by the IOC in December 2020. One of the most important aspects for us is that there'll be an equal number of male and female athletes for the first time in Games history, which ties in nicely with what we set out to achieve through our legacy programmes and initiatives to promote sport and gender equality. It isn't the only first in Paris' history as a host city, as the 1900 Games allowed women to compete for the first time. So, 124 years later, the Paris Games will be breaking ground once more by becoming the first edition with equal numbers of male and female competitors.
-I'd like to add that we've a range of extraordinary venues lined up for our sports programme, as we are keen to showcase heritage in Paris and the surrounding region by bringing together sport and French heritage in iconic locations. These include the Grand Palais, Invalides, the Eiffel Tower, the Château de Versailles for equestrian and modern pentathlon events, as well as iconic and state-of-the-art sports facilities that will enable us to get the most out of our sports programme, which is a source of pride for us.
-Lastly, the Paris 2024 programme has been approved, including the four new sports put forward: surfing, skateboarding, breaking and sport climbing.
-The aim of holding mass participation events clearly is to share the Olympic experience with as many people as possible and give them the opportunity to get involved. We want to encourage spectators to play a much more active role in the Games by giving them the opportunity to take part in mass participation marathon and road cycling events along the same route taken by the athletes earlier in the day. It's going to be a great experience for the general public, giving them a sort of complete immersion with all the incredible emotions that go with it. Our goal at Paris 2024 is to share these emotions and the experience with as many people as possible.