Thank you for registering! We sent you a confirmation email; please click the validation link to confirm your subscription.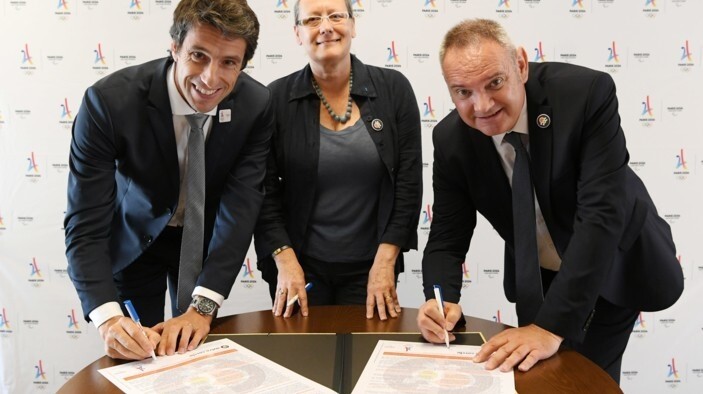 Tony Estanguet signs LGBT+ charter as part of wider engagement with "Autre Cercle" rights group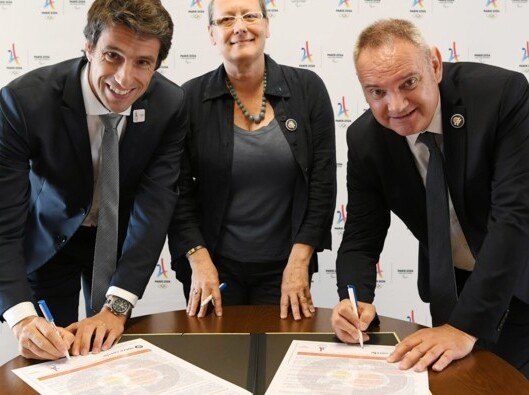 Tony Estanguet, President of Paris 2024, has signed the LGBT+ Engagement Charter established in 2012 by "Autre Cercle", in the company of the organisation's president Christophe Berthier, and spokesperson Catherine Tripon.
The charter commits Paris 2024 to adopting best practice in the fight against discrimination linked to a person's gender or sexual orientation; and to creating an inclusive working environment for lesbian, gay, bisexual and transgender people within its workforce, expected to grow to 4,000 employees and 70,000 Games volunteers by 2024.
The signing of the charter was timed to mark the one-week countdown to Paris 2018 – the 10th edition of the Gay Games, which is scheduled to take place in the city between August 4 and 12. Paris 2024 will be represented through the participation of its education ambassador, Emmeline Ndongue.
Tony Estanguet, President of Paris 2024 said: "We are very happy to support and engage with "Autre Cercle" by signing this LGBT+ charter. The fight against discrimination touches every sector. With Paris 2024, our aim is to cultivate sport's core values of respect and solidarity to drive real change in attitudes and combat stereotypes. This charter will commit all of us – leaders, team members and volunteers – to creating an exemplary working environment for people who identify as LGBT+." 
Christophe Berthier, President of Autre Cercle said: "At a time when, rather than coming together to imagine our collective future, people are preferring to focus on their individual roots; when differences of skin colour, religion and sexual orientation are being placed in the spotlight, institutional and political leaders must redouble their vigilance and emphasise active cooperation in the fight against all forms of discrimination."
Catherine Tripon, Autre Cercle spokesperson said: "The signing of this LGBT Charter has both symbolic and operational scope, which confirms to Autre Cercle the strong values of solidarity on which the Olympic and Paralympic Movements have been founded. It is also hugely relevant to employees and team members in respect to combatting prejudice, stereotyping and discriminatory acts. This is a unique opportunity to act together to drive forward inclusion and respect for LGBT+ people in sport and society as a whole."