Thank you for registering! We sent you a confirmation email; please click the validation link to confirm your subscription.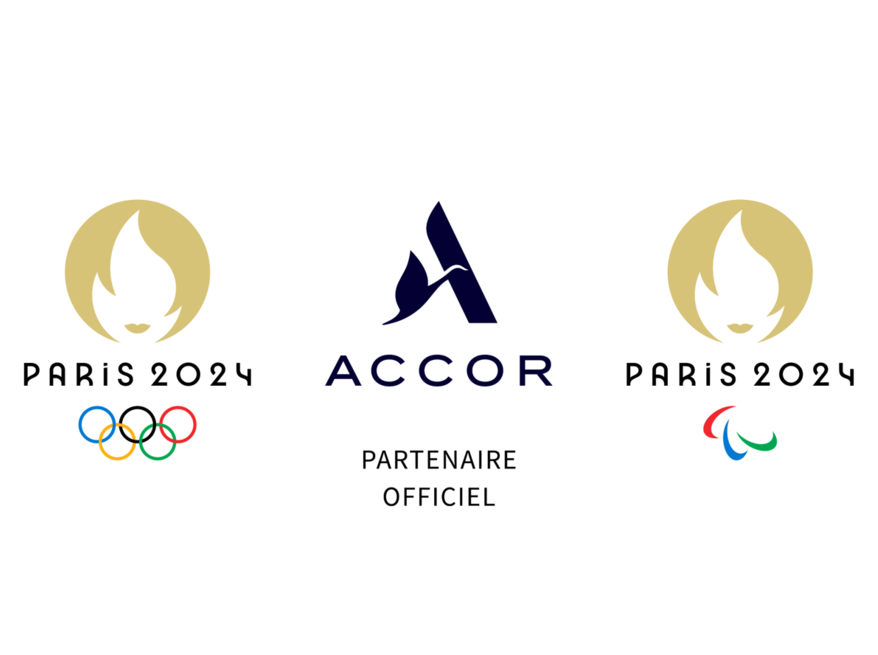 Accor becomes an official partner of the Olympic and Paralympic Games Paris 2024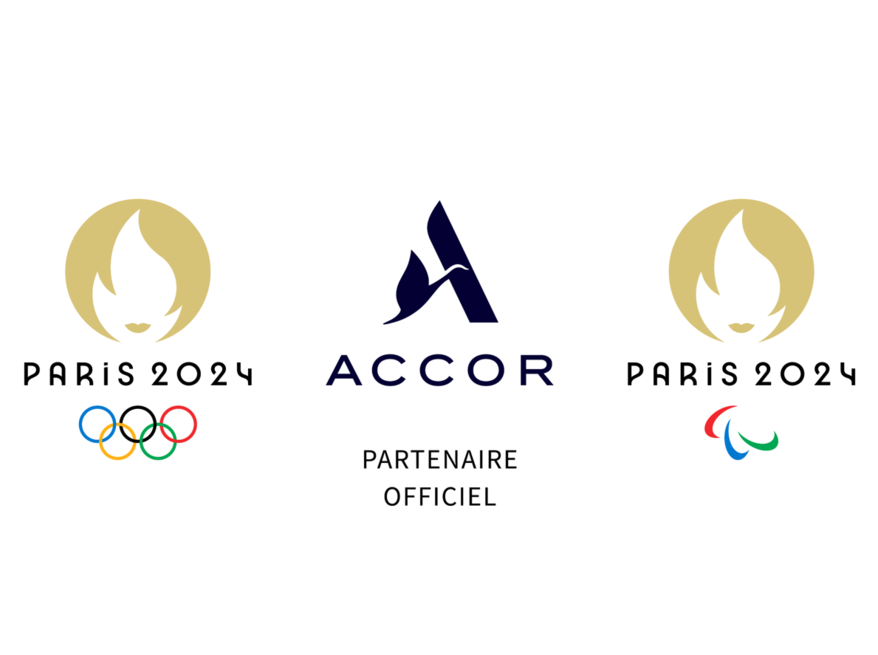 Paris 2024 President Tony Estanguet and Chairman and CEO of the Accor Group Sébastien Bazin announced a partnership between Paris 2024 and Accor at the Destination France Summit, which took place today in Paris and was attended by the French President Emmanuel Macron. Accor, a leading global hotel group and the largest hotel operator in France, thereby becomes an official partner of the Olympic and Paralympic Games Paris 2024. Accredited personnel will enjoy the full extent of Accor's savoir-faire as it greets and provides them with accommodation all over France. More particularly, the group will offer its services to athletes and the media in their respective villages.
Sébastien Bazin, Chairman and CEO of Accor said, "We share great many values with Paris 2024, including the importance of working together, uncompromisingly high standards, generosity and flying the flag for France on the world stage. Accor is proud to partner with the Olympic and Paralympic Games Paris 2024, when athletes and spectators from the world over will come to France to see what we have to offer. Our employees and teams are already pulling out all the stops to show the world what hospitality means in France and offer everyone an unforgettable experience and stay during the greatest sporting event on the planet. Paris is hosting the Games, and we will be ready to host the people who are making them happen."
Tony Estanguet, Paris 2024 President said, "I am delighted to welcome Accor into the Paris 2024 family. This partnership marks the culmination of our close collaboration with one of the world's leading hotel groups, right since the bidding phase. It reiterates our shared objective to offer all those involved in the Olympic and Paralympic Games – the athletes, officials and media – a service and experience that reflect our special take on welcoming in France when we host them for Paris 2024. Benefiting from optimal living conditions, they will be able to focus on what really counts – the show and their performance."
The partnership between Paris 2024 and Accor will, in particular leverage ALL – Accor Live Limitless, the group's loyalty programme and booking platform for all its brands.
The partnership will involve the following:
Service management in the Athletes' and Media villages
For the first time at the Olympic and Paralympic Games, a hotel operator will oversee athlete and media accommodation facilities in their respective villages. The expertise of Accor's people will enable the athletes and media representatives to enjoy the high quality of service provided by a world leading hotel group and therefore benefit from optimal services and facilities during the competition period.
A booking platform for all accredited personnel and to attract visitors to France
Accor will also leverage its operational experience in major sporting events by providing an innovative digital hotel booking platform for Paris 2024. The platform, provided by ResaEvents, a subsidiary of the Accor group, will cover the whole French hotel market around Olympic and Paralympic venues to make it easier to book hotel rooms and guarantee a seamless, efficient customer experience throughout the Olympic and Paralympic Games Paris 2024. Through this strategy, the Organising Committee seeks to enable the entire tourism industry in France to take advantage of the positive impact of the Games. 
Provision of Accor facilities to accommodate accredited personnel, including certain athletes, media representatives, and members of National Olympic and Paralympic Committees
With over 1,600 hotels in France and 20 brands ranging from luxury to low-cost, France's leading hotel operator Accor, its partners and employees epitomise French savoir-faire in hotel accommodation. The facilities made available to Paris 2024 accredited personnel, which will serve as the starting point to develop the allocation plan, subject to International Olympic Committee (IOC) approval, has been developed in partnership with the French tourism industry since the bidding phase so as to reflect the diversity in the French hotel industry.
Unforgettable rewards for members of the ALL – Accor Live Limitless loyalty programme
Accor shares the same passion for sport as Paris 2024. For several years now, the group has partnered with many major sporting events, including the French Open, for which Accor has been an official supplier since 2015, and ALL - Accor Live Limitless is the main sponsor of the Paris Saint-Germain football team. It is through its ALL - Accor Live Limitless lifestyle loyalty programme and booking platform that the full magnitude of the group will be expressed. ALL – Accor Live Limitless recognises the most loyal customers in France by offering them the possibility of spending their points on unforgettable rewards as well as the opportunity to indulge in their love of sport over the months until the summer of 2024.
Paris 2024 press contacts
Accor - Line Crieloue - Group external communications - Executive Director - Corporate  - Tel. : +33 1 45 38 18 11  - line.crieloue@accor.com
Angélique Cambon - Communication Manager - Tel. : +33 1 45 38 15 24 - angelique.cambon@accor.com
__________________________ 
 
Paris 2024
The Paris 2024 Organising Committee for the Olympic and Paralympic Games is responsible for planning, organising, financing and delivering the Olympic and Paralympic Games in Paris in 2024, in accordance with the Host City Contract signed by the IOC (International Olympic Committee), CNOSF (French National Olympic and Sports Committee) and Paris City Council. The Olympic and Paralympic Games are the leading sports event in the world and have a unique media impact, bringing together some 10,500 Olympic and 4,350 Paralympic athletes, respectively representing 206 and 182 delegations from five continents. bringing together some 10,500 Olympic and 4,350 Paralympic athletes representing 206 and 182 delegations, respectively, from five continents. The Games are followed by over 13 million spectators and 4 billion viewers around the world through more than 100,000 hours of TV coverage, Paris 2024 was established in January 2018 and is chaired by Tony Estanguet (three-time Olympic champion and IOC member). Founded in January 2018, Paris 2024 is headed by Tony Estanguet, a three-time Olympic champion and IOC member. It is run by an Executive Board, which brings together all the project's founding members, namely the CNOSF, Paris City Council, the French State, the Greater Paris regional authorities, CPSF (French Paralympic and Sports Committee), Métropole du Grand Paris, Seine-Saint-Denis departmental council and representatives from the towns and cities involved in the Games, civil society and social partners.
Accor
Accor is a world leading hospitality group consisting of more than 5,200 properties and 10,000 food and beverage venues throughout 110 countries. The group has one of the industry's most diverse and fully-integrated hospitality ecosystems encompassing more than 40 luxury, premium, midscale and economy hotel brands, entertainment and nightlife venues, restaurants and bars, branded private residences, shared accommodation properties, concierge services, co-working spaces and more. Accor's unmatched position in lifestyle hospitality – one of the fastest growing categories in the industry – is led by Ennismore, a creative hospitality company with a global portfolio of entrepreneurial and founder-built brands with purpose at their heart. Accor boasts an unrivalled portfolio of distinctive brands and approximately 260,000 team members worldwide. 68 million members benefit from the company's comprehensive loyalty program – ALL - Accor Live Limitless – a daily lifestyle companion that provides access to a wide variety of rewards, services and experiences. Through its Planet 21 – Acting Here, Accor Solidarity, RiiSE and ALL Heartist Fund initiatives, the Group is focused on driving positive action through business ethics, responsible tourism, environmental sustainability, community engagement, diversity and inclusivity.  Founded in 1967, Accor SA is headquartered in France and publicly listed on the Euronext Paris Stock Exchange (ISIN code: FR0000120404) and on the OTC Market (Ticker: ACCYY). For more information visit group.accor.com, or follow Accor on Twitter, Facebook, LinkedIn, and Instagram.