Thank you for registering! We sent you a confirmation email; please click the validation link to confirm your subscription.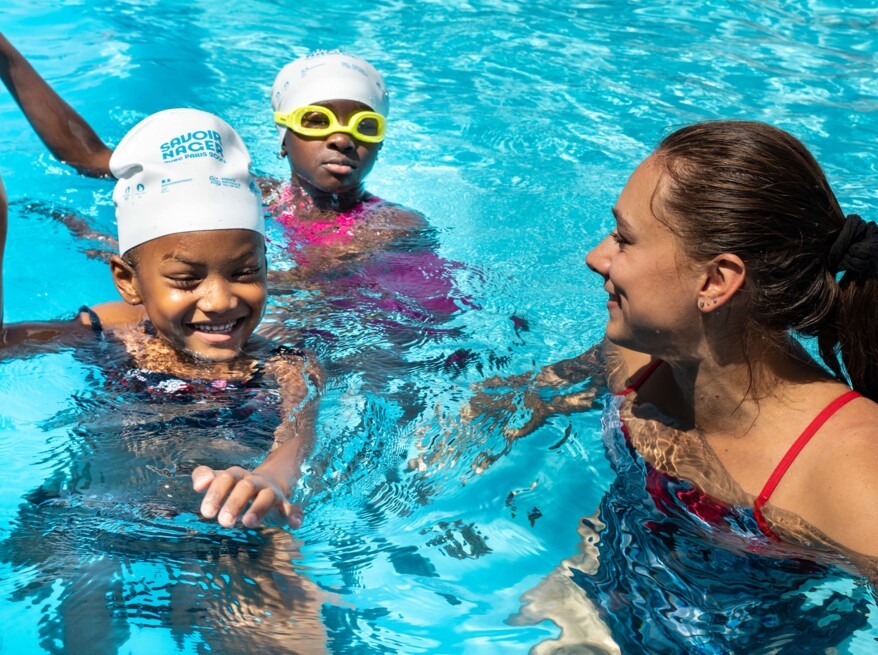 Paris 2024 is partnering with EDF, the French Swimming Federation and the Agence Nationale du Sport to roll out the 'Savoir Nager' programme across France
On 13 July in Villetaneuse, Tony Estanguet, Paris 2024 President, Virginie Lamotte, Developmental Advisor to the Agence Nationale du Sport (ANS – National Sport Agency), Lazreg Benelhadj, Vice-President of the Fédération Française de Natation (FFN – French Swimming Federation), and Pierre Viriot, EDF's head of the Paris 2024 project, launched the summer rollout of the programme "Savoir Nager" (Learn to Swim). Five-time world champion Camille Lacourt, and Laura Tremble, finalist in synchronised swimming at Tokyo 2020, were also present, along with children, to lend their support to this second round of the programme. Launched in summer 2021, it offers free swimming lessons to children in mobile pools in deprived areas, or in pools that are usually closed or only open for bathing.
With the support of Paris 2024 partner EDF, the scheme is expanding this year: sessions are being run in 29 communes across France, with the aim of reaching some 5,000 children. The first mobile pools opened on 4 July.
In 2022, the aim is to teach 5,000 children to swim, all over France
In summer 2022, the EDF Group is joining the programme, allowing it to be rolled out across France.
Seven mobile pools are to be installed in areas that lack equipment, as part of a project driven by the FFN: in Île de France (Dugny, Villetaneuse, Île-Saint-Denis and Bezons); and elsewhere in France: Nancy, Nice and Pignans.
Also, additional time slots will be opened up at 23 existing pools, through projects spearheaded by the Paris municipal authorities and the Seine-Saint-Denis local authorities. The project affects six pools in Paris (in the 12th, 14th, 18th, 19th and 20th arrondissements); and 17 in Seine-Saint-Denis: Montreuil (two pools), Romainville, Bobigny, Bondy, Pantin, Les Lilas, Bagnolet, Clichy-sous-Bois, Villemomble, Drancy, Tremblay, Villepinte, Aubervilliers, Saint-Denis, Stains, and La Courneuve (a mobile pool as part of the La Courneuve Plage beach project).
With this rollout, we hope to teach 5,000 children how to swim in summer 2022.
Overview of the 2021 scheme – Mobile pools in Seine-Saint-Denis
The Paris 2024 Games will leave a lasting aquatic legacy in Seine-Saint-Denis: over 20 pools will be built for the Games, and when the Games have come and gone, they will be there for local residents to enjoy.
Wishing to break down the financial, cultural and social barriers that prevent children from learning to swim, and seeing no reason to wait until 2024 to do it, Paris 2024 has been working from summer 2021, alongside the ANS and the FFN, on the "Savoir Nager" programme.
Four mobile pools were installed in Clichy-sous-Bois, Villetaneuse, Sevran and Bagnolet. Free swimming lessons were offered, every day of summer, to children aged between 4 and 12 (up to the age of 18, in the case of disabled children) and adults who had never learned to swim. Specific time slots were reserved for children whose disability meant they required special attention.
1,800 children learned to swim in summer 2021 thanks to this scheme.
Swimming swimmingly – a societal issue
The organisation of the Olympic and Paralympic Games Paris 2024 offers a unique opportunity to promote the development of physical activity and sports – in particular, learning to swim.
Each year, the figures on deaths by drowning offer a stark reminder that knowing how to swim is not merely a matter of pleasure and leisure – it is a matter of public safety, which reflects the inequalities blighting society and certain geographic areas: children from deprived backgrounds are rarely given swimming lessons. On average, 48% of children do not know how to swim when they start secondary school. In Seine-Saint-Denis, which has only 38 pools to cater for a population of 1.6 million, six out of every 10 children still cannot swim when they are in year 7 (sixième).
The "Savoir Nager" programme – which is co-financed by Paris 2024, the Agence Nationale du Sport and the Fédération Française de Natation, and now the EDF Group as well – aims to prevent drownings and teach children to be safe in the water, by teaching them fundamental skills on water safety, and introducing children to the pleasure of swimming. Carried out during the summer, this programme offers fun activities to children who have not gone away on holiday.
EDF is reinforcing its historic commitment to teaching the community to swim
As an energy supplier, the EDF Group has water in its very DNA. Having been a partner of the Fédération Nationale de Natation since 2005, the Group is highly committed to working for the development of swimming, from amateur level to the very highest professional level, and to introducing children to swimming and teaching them how to, from a very early age.
By joining with the Savoir Nager programme, EDF has become the common denominator across all initiatives to promote learning to swim, all across France.
Swimming lessons are an integral part of the Olympic legacy programme "en Jeux d'avenir 2024", spearheaded by the EDF Group, whose aim is to help the energy of the Paris 2024 Games flow through the whole of France, and who share the ambition to create Games that make a positive difference in their host communities.
Tony Estanguet, President of Paris 2024: "The 'Savoir Nager' programme is a tangible testament to our ambition to leave a positive legacy after the Games: a material legacy (in the form of newly built pools in those areas where they are most needed), but also a human and social one, supporting young people to get active and to gain confidence in the water. These are things which are crucial to know, the basic skills which must be instilled from a very, very young age. The programme also demonstrates, once again, the power of the Games to bring people together, acting as one to help extend the uptake of physical activity. My thanks go to EDF, the ANS and the FFN for working alongside us on this marvellous project."
Pierre Viriot, Head of the Paris 2024 Project at EDF: "The Olympic and Paralympic Games Paris 2024 represent a unique opportunity to leave a long-lasting legacy for our country. As a historic supporter of French sport, the EDF Group is proud to be part of the 'Savoir nager' programme alongside Paris 2024, the FFN and the ANS. The battle to prevent drownings, and access to equipment which will allow children to become comfortable in the water, are pressing social issues, which must be addressed as a matter of priority. With 'Savoir nager', we are underlining our commitment to swimming lessons, with the shared ambition of teaching tens of thousands of young people to swim between now and 2024."
Frédéric Sanaur, Director General of the Agence Nationale du Sport (ANS): "The effort to prevent drownings is a national priority – one which the Agence Nationale du Sport is keen to address. The 'Savoir nager' programme offers lessons in water safety and free swimming lessons – in particular, in mobile pools. It is absolutely in keeping with the aim of greater safety in the water, discovery and learning to swim from an early age. In summer 2021, nearly 1,800 children and 400 adults benefitted from the program in four cities in Seine-Saint-Denis. In 2022, it will make a splash with nearly 5,000 children, which proves the ever-increasing commitment of sporting figures to address this issue. The ANS is fully on board with these efforts, making all of its resources available, both locally and nationally."
 Laurent Ciubini, Director General of the Fédération Française de Natation (FFN): "The priority in this programme is to provide real support to deprived communities which no longer have, do not yet have or simply do not have enough swimming pools, and we are pleased to be working towards that goal, shoulder to shoulder with our partners. Already, the operation 'J'apprends à nager' (I'm Learning to Swim), from which the concept was developed, has taught over 160,000 children to swim. I have no doubt that with the new opportunities this programme offers, we are making a valuable and lasting contribution to helping people learn to swim, and as a result, helping to drive down the number of people who drown every year in France."
Our press contact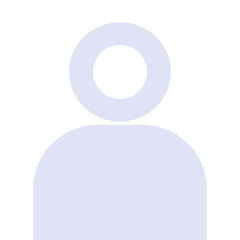 / Media Paris 2024
Direction de la communication
media@paris2024.org