Thank you for registering! We sent you a confirmation email; please click the validation link to confirm your subscription.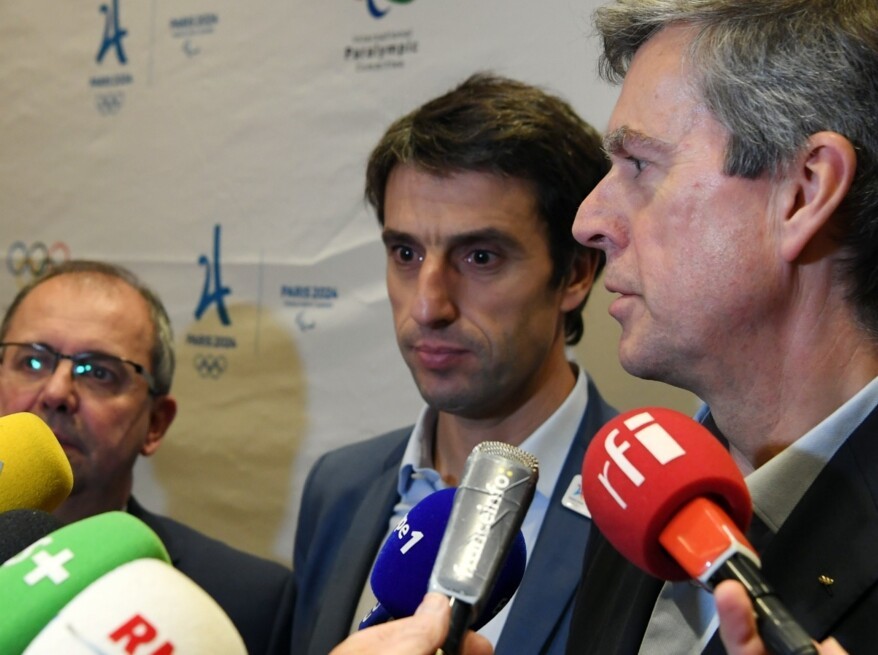 Paris 2024 and the IOC begin partnership with confidence after first Project Review
The first Project Review between the International Olympic Committee and the Paris 2024 Organising Committee - held over the past two days in Paris - confirmed the two bodies' shared ambition to deliver a model project within a controlled and responsible budgetary framework.
A delegation of the International Olympic Committee (IOC) led by Pierre-Olivier Beckers-Vieujant & Patrick Baumann, respectively president and vice-president of the IOC's Coordination Commission for the Paris 2024 Olympic Games, as well as Christophe Dubi, the IOC's Executive Director for the Olympic Games, has just concluded the first Project Review of the Paris 2024 Games.
Four months after the partnership between Paris 2024 and the IOC was launched, this first Project Review has reinforced the positive collaboration between all of the stakeholders involved in this unique project for the next seven years. A regular exercise for any Olympic host city, the Project Review aims to prepare the work of the IOC's Coordination Commission, which will travel to France on 18 and 19 June 2018 for its first visit.
With the IOC teams now fully across the work of the Paris 2024 Organising Committee, the Project Review takes place against a background of major reforms initiated by the IOC. In line with Olympic Agenda 2020, the IOC is creating a new model for the Games, building upon "Games Management 2020" and the "New Norm". The "New Norm" includes 118 measures that seek to promote a responsible budgetary approach and a focus on the Games' legacy especially in terms of inclusion, diversity, sport and health.
Pierre-Olivier BECKERS-VIEUJANT, IOC member and president of the IOC's Coordination Commission for the Paris 2024 Olympic Games: "The Project Review showed us, once again, the quality of the teams of Paris 2024 and its partners. We reviewed all of the essential aspects of the Games' project at this stage of preparations. All of the objectives have been achieved and the action plans for the coming months are perfectly clear. We are already looking forward to the Coordination Commission visit in June, which will take place with the participation of all the Olympic Movement stakeholders."
This first Project Review has enabled Paris 2024 and its stakeholders to discuss and confirm key priority areas for this first foundation year with the IOC teams:
The creation and establishment of the Paris 2024 Organising Committee and the recruitment of its team, which began last January (the new Directors should be introduced to the IOC during the Coordination Commission visit in June)
Refine the definition of Paris 2024's Games' vision in association with all stakeholders, with a view to finalising it by the end of 2018
Legacy strategy with a view to presenting a global project, useful to the population, ahead of the next Olympic and Paralympic Week which will take place in January 2019
The review of the project, which should lead to the finalisation of the technical project next summer, following work carried out jointly with all stakeholders, including SOLIDEO and the IOC
Development of the Marketing Plan Agreement establishing the framework for future partnerships, which should be completed next autumn, and enabling the first partnerships to be signed by the end of 2018
"Paris 2024, the different stakeholders and the IOC all share the same ambition:. delivering Games that set the standard for future hosts, which combine spectacular events with a spirit of celebration that is open and accessible within a controlled and responsible budgetary framework" says Paris 2024 President Tony Estanguet. "The partnership between Paris 2024 and the IOC is invaluable and our teams are working hand in hand in a positive spirit of co-construction. This two-day event has enabled us to review our progress and reinforce our priorities ahead of the Coordination Commission's visit on 18 and 19 June."