Thank you for registering! We sent you a confirmation email; please click the validation link to confirm your subscription.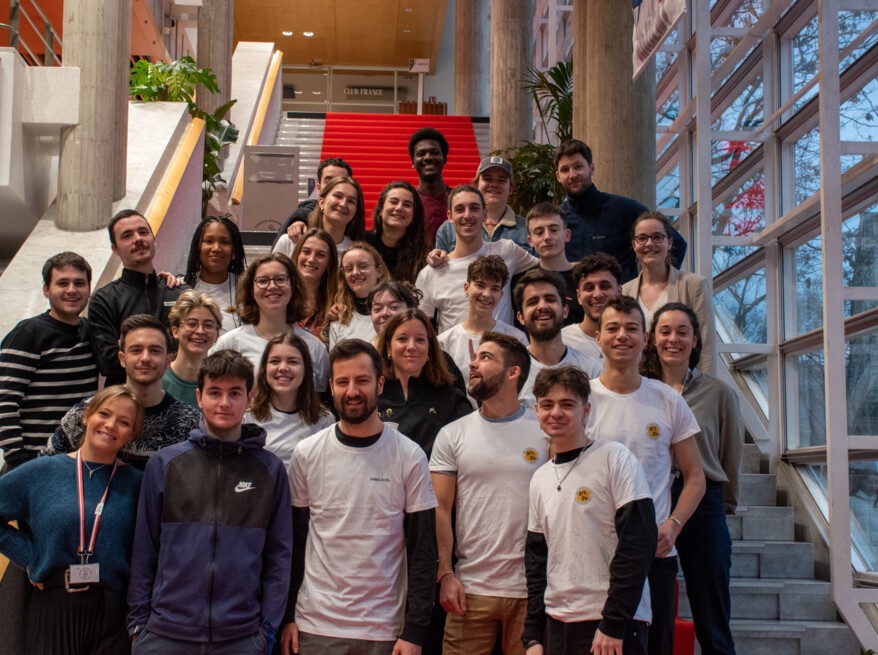 Generation 2024: Paris 2024, the CNOSF and the Civic Service Agency allow 57 young people on Civic Service missions to travel to 33 countries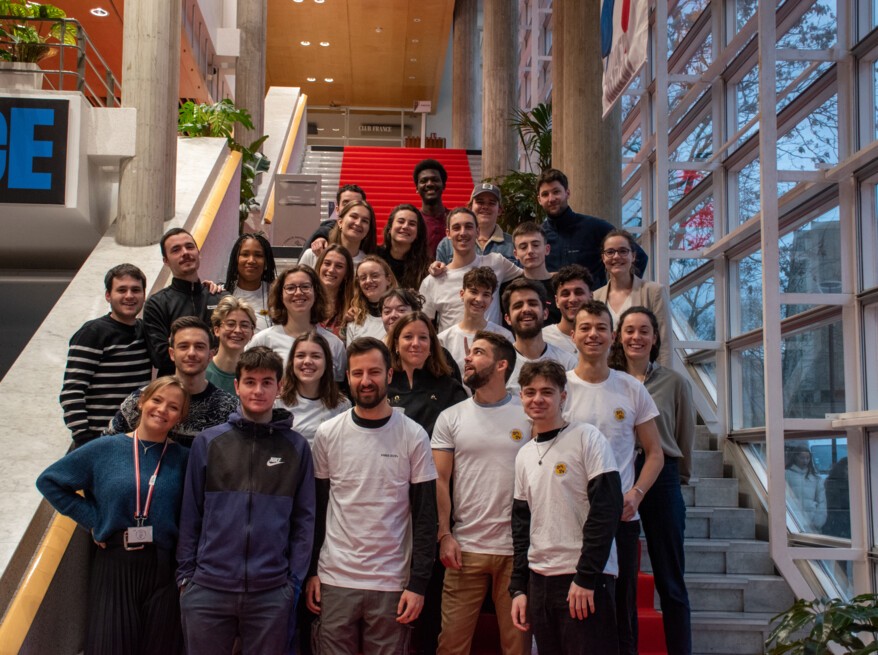 Since 2022, 57 young French people from all backgrounds have lived a unique civic experience all over the world within the Olympic and Paralympic Movement, through a program set up by Paris 2024, the French National Olympic and Sports Committee (CNOSF) and the Civic Service Agency. They moved for a year in one of the National Olympic Committees (NOCs) and National Paralympic Committees (NPCs) on the five continents, and carry out volunteering missions named Generation 2024. Thus, they participate directly in strengthening the practice of sport and of the social impact of sport around the world.
This program is co-financed by the International Olympic Committee (IOC), the French-speaking NOC Association (AFCNO) and the French Civic Service Agency, and with the support of the French Paralympic and Sports Committee (CPSF). It contributes to the target of 30,000 Civic Service Generation 2024 missions by 2024 supported by Paris 2024, the CNOSF and the Civic Service Agency.
57 young people selected from more than 3,500 applications
2024 Civic Service Generation missions are accessible to all young people aged from 16 to 25 (up to 30 for people with disabilities). This system allows young people from all backgrounds to find their place in Paris 2024. In addition to the 7,500 missions already completed in 2022, the program is open internationally, in National Olympic Committees and National Paralympic Committees which France will welcome during the Games, in the 2024 summer.
24 young people took part in 2022, and 33 volunteers will take on this international adventure this year. The program thus already enables NOCs, CNPs and Francophone Unions[1] from 33 countries on 5 continents to host volunteers: Albania, Australia, Belgium, Belize, Benin, Bhutan, Brazil, Canada, Cape Verde, Comoros , Denmark, France, Great Britain, Greece, Guatemala, Kosovo, Lesotho, Maldives, Namibia, Uganda, Rwanda, Saint Vincent and the Grenadines, American Samoa, Sao-Tome-And-Principe, Senegal, Seychelles, Sri Lanka, Tanzania, Togo, Tunisia, Vanuatu, Zambia, Zimbabwe.
The portrait of the selected volunteers is a reflection of today's youth: mixed, inclusive, with or without disabilities, with all levels of qualifications from college to college + university and from all over France, including overseas. They share the will to commit to common interest, to share the conviction that sport changes lives and that they can contribute to challenges of their generation. Before their departure, they are trained for a week by Paris 2024 and the CNOSF, which gives them all the tools to complete their mission and create projects with their host structure.
Célia, volunteer for the Civic Service at the Danish NOC in 2022: "In January 2022, I made the decision to go and live in one of the happiest countries in the world. The NOC in Denmark welcomed me and this is how a great professional and human adventure began. In Scandinavia, where the culture of sport is very strong, I feel that I have developed my approach to interculturalism. At the end of this mission, I joined the organization of Paris 2024 to manage the follow-up of the European National Paralympic Committees in preparation for the Games. I want my experience within the NOC in Denmark to be beneficial to the other European committees so that their athletes can shine in 2024."
Aline, volunteer in Civic Service at the NOC of Canada in 2022: "I left Brittany to join the NOC of Canada, based in Montreal, in July 2022. I had the chance to work with a dynamic and ambitious team in which I am fully integrated. We work to strengthen the relation with Canadian Indigenous communities while organising of sporting events. I have learnt a lot about myself and how to be proactive. I hope to be able to volunteer for the NOC of Canada during Paris 2024."
Emilie, volunteer at the NOC of Tanzania in 2023: "Just graduated, looking for an enriching experience, I decided to join the NOC of Tanzania for a 12-month 2024 Civic Service Generation mission. At the end of January 2023, I will join the Tanzanian National Olympic Committee team in Dar es Salaam. In order to experience a cultural, linguistic, social and sporting practice, I will fly to East Africa to promote the Olympic values ​​to young audiences. In a year, I hope to get back to my region, in Guadeloupe, with my suitcases full of new memories, experiences, tools, and skills to pursue my professional career in the field of international cooperation. »
João Manuel Da Costa Alegre Afonso, President of the NOC of Sao-Tomé-et-Principe, welcomed a volunteer in 2022: "For the 2024 Ambassador program, we welcomed two great volunteers, Mégane and Sarah, with whom we shared a remarkable experience, both on a cultural and a professional level. They worked with us on projects such as Sport for Life or Women's Day, and started the school sports project, which is very close to our hearts. It was a great experience and we hope to welcome more volunteers in our country and in our NOC".
Missions contributing internationally to the heritage of Paris 2024
During their missions, volunteers participate in a wide variety of general interest projects carried out by NOCs and NPCs. They contribute to the following goals: to promote Olympic and Paralympic values ​​and culture, to strengthen the practice of sport - in particular, for those who have not easy access to it - and to strengthen the role of sport for sustainable development. This is how the missions 2024 Civic Service Generation will contribute internationally to the heritage of Paris 2024 Olympic and Paralympic Games.

You can check out the images of the 2022 promotion
A springboard for Paris 2024 Games Volunteer Program and for the future
These 57 young people will be able to highlight their experience in Civic Service as part of their application for the Paris Games 2024 Volunteer Program. Of the 24 volunteers in the first promotion, 18 of them pre-registered to become volunteers during the Paris 2024 Games and have expressed their wish to be assigned to the NOC assistant positions for which they collaborated for one year. Their selection and assignment will be known at the end of 2023.
Even before the end of their mission, most of the 2022 volunteers were able to value their experience and their commitment to finding a job or continuing their studies. A volunteer was hired by the French Badminton Federation, with whom she collaborated during her civic service mission at the Badminton Francophone Union, and another volunteer joined Paris 2024 on a permanent contract.
To find out more about 2024 Civic Service Generation missions, please check out to the Civic Service website.
Tony Estanguet, President of Paris 2024: "Thanks to 2024 volunteers Generation, the energy of the Games and the belief that sport changes lives are shared across five continents. And in return, these missions will change the lives of these young people who are committed and open to the world. Thank you to the NOCs, CNPs and French-speaking Unions who trust us and allow this generation of 2024 to live a unique Olympic and Paralympic experience, which will train them in the best conditions to become a volunteer during the Games! »
Brigitte Henriques, President of the CNOSF: "Committing to an international Civic Service mission represents a exceptional opportunity for our youth and our sports movement. This is a perfect example of the power of sport as a tool for education and inclusion. I would like to congratulate once again the 33 new ambassadors of the 2024 Generation Ambassadors program, who, through their commitment, will represent these values ​​of openness and solidarity that are so important to us. Thank you also to all our Olympic and Paralympic teams for their trust and their involvement with the volunteers».

Nadia Bellaoui, President of the Civic Service Agency: "The employees of the 2024 Generation Civic Service will live a unique experience. They will convey the values ​​of Olympism internationally and test their actions for accessibility and inclusion of the practice of sport. No doubt this generation is shaping a lasting gaming legacy! ".

[1] Grouping of French-speaking countries federations practicing the same sport, in charge of developing it in the French-speaking world
About Paris 2024 
The mission of the Olympic and Paralympic Games Paris 2024 Organising Committee, in accordance with the host city contract signed between the International Olympic Committee (IOC), the Comité National Olympique et Sportif Français (CNOSF – French National Olympic and Sporting Committee) and the Ville de Paris municipal authorities, is to plan, organise, fund and deliver the Olympic and Paralympic Games Paris 2024. 
The Olympic and Paralympic Games are the greatest sporting event in the world, with unparalleled media impact. They bring together 10,500 Olympic athletes and 4,350 Paralympic athletes, respectively from 206 and 182 delegations, across five continents. They are watched by over 13 million spectators and 4 billion television viewers across the world, across a total of over 100,000 hours of TV broadcasting. They are without equal in sporting, economic and cultural events throughout the world, and this power helps to further their impact. 
Set up in January 2018, Paris 2024 is headed by Tony Estanguet, three-time Olympic champion. It is run by a Board of Directors, on which sit all the founding members of the project: the CNOSF, Ville de Paris, the French Government, the Île-de-France regional authority, the CPSF, the Métropole du Grand Paris, the Conseil départemental de Seine Saint-Denis, representatives of the local authorities involved in the Games, civil society and corporate partners.