Thank you for registering! We sent you a confirmation email; please click the validation link to confirm your subscription.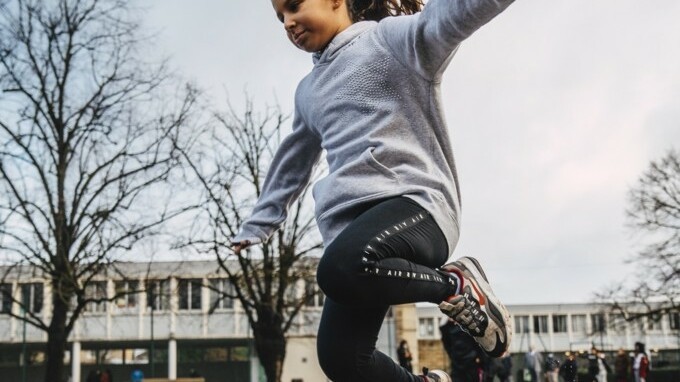 500 DAYS TO GO TO THE PARALYMPIC GAMES: OLYMPIC WEEK AND PARALYMPIC WEEK ORGANISED AROUND THE THEME OF INCLUSION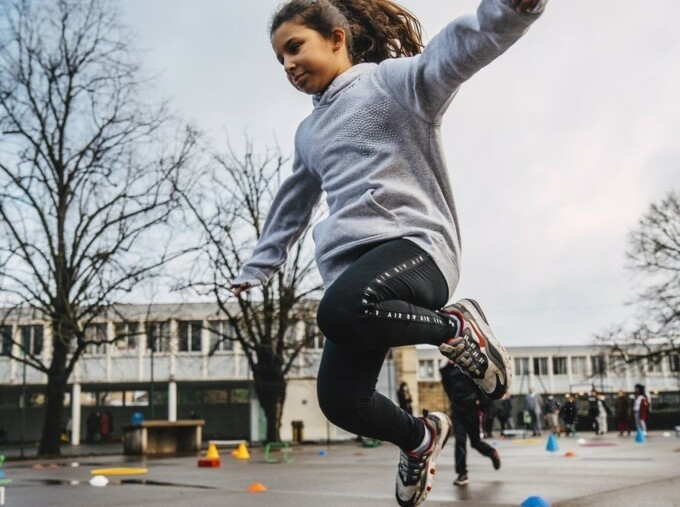 As we count down 500 days until the Paralympic Games Paris 2024, the Olympic and Paralympic Week (SOP) is held around the theme of inclusion. This year's event presents an opportunity to combat disability discrimination and promote awareness of the Paralympic Games, Para athletes, and various Para sports among young people. Moreover, the OPW will emphasise the importance of physical activity in the daily lives of students across all levels of the French education system. 
In total, more than 7,000 schools and institutions will be involved with one million students participating ! 
The Olympic and Paralympic Week, an annual occasion to bring sport and school closer together 
Since 2017, the OPW has been implemented across all levels of the French education system, as well as in social and medico-social institutions (ESMS) that choose to participate. The initiative was launched in partnership with Paris 2024 and the Ministry of National Education, Youth and Sports.  
This annual event provides an opportunity for the educational community to explore the educational potential of sports in support of teaching. Its primary goal is to raise students' awareness of the Olympic and Paralympic values while promoting the discovery of Olympic and Paralympic disciplines. Additionally, the OPW aims to shift young people's perceptions of disability by encouraging them to view it from a new perspective. 
Sport a powerful tool for inclusion and education 
Pap Ndiaye, Minister of National Education and Youth said: "This week will illustrate the reality of the inclusive school, through more than 3,000 projects led by teaching teams across France, in collaboration with the Paris 2024 organising committee and our athletes. 
With an adapted education system, we guarantee the 430,000 students with disabilities in schools the ability to learn and be assessed at the baccalaureate like all other students in France. During Physical Education (PE) classes in secondary school, we offer all students the opportunity to discover Para sports, now available in official programmes, with the aim to change their perspective on disability." 
Tony Estanguet, President of Paris 2024 added "With 500 days to go before the first Summer Paralympic Games in France, we have chosen to dedicate this year's OPW to a theme that is important to us: inclusion. With 21.8% of discrimination related to disability, it is crucial to fight against stereotypes and misconceptions from an early age."   
World Health Day at the heart of the Olympic and Paralympic Week 
World Health Day will take place during the OPW, presenting an opportunity to mobilise action towards addressing global public health challenges. The "30 Minutes of Daily Physical Activity" initiative is a significant step in this direction, promoting physical activity from an early age. The positive effects of this programme have already been observed by participating teachers, including an improved classroom environment through enhanced concentration among students. 
Numerous events to be organised throughout France and abroad  
Throughout the course of the week, a multitude of events will take place across France. In the Paris region, an opening ceremony for the launch day of the 2023 OPW will be held at the Zénith de la Villette, featuring the "Dance of the OPW" performed by 1,300 students in the presence of Pap Ndiaye, Minister of National Education and Youth; Amélie Oudéa-Castera, Minister of Sport, Olympic and Paralympic Games; Geneviève Darrieussecq, Minister Responsible for Persons with Disabilities; Tony Estanguet, President of Paris 2024; Brigitte Henriquès, President of the CNOSF; and Marie-Amélie Le Fur, President of the CPSF. Activities centred around the theme of inclusion will also be offered in Nice, Marseille, and Besançon. 
Beyond France, establishments associated with the Terre de Jeux 2024 embassies will also participate in the movement. Over 80 French schools and high schools located worldwide will be involved during the OPW, and host inclusive sports activities, welcome athletes and many more.